Positive Creations: The Visionary Art of Chris Dyer Book (2011)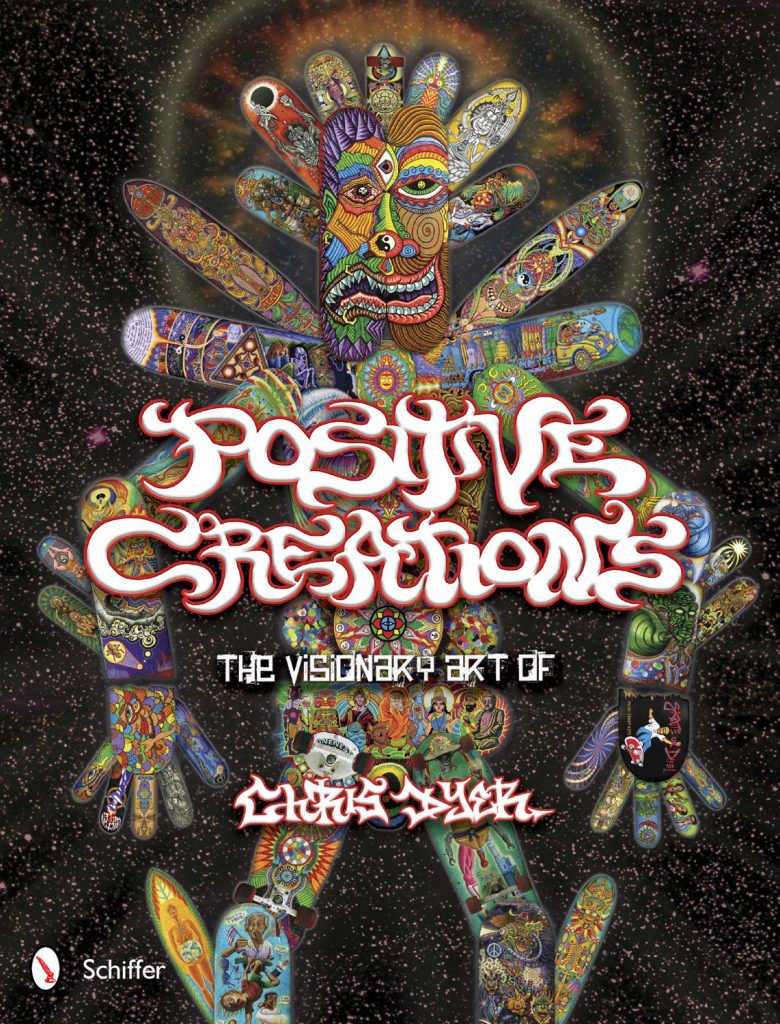 The voice of a younger generation of visionary and psychedelic artists rings loud and clear in this compilation of Chris Dyer's works from 1979 to 2010. A Peruvian artist living in Canada, Dyer's globetrotting, multi-cultural, spiritual adventures and discoveries are referenced in hundreds of images of his work including paintings, sculptures, sketches, skateboard graphics, murals, graffiti, and more. Layered in multiple levels of color and creativity, this non-stop, hyper-visual experience reveals the development of an artist who has pushed his craft from doodling wrestlers and street gang warriors to unfolding soulful skate art, gritty graffiti, and lush visionary canvases. The constant promoter, Dyer's positive brand and aesthetic is infectious and his charismatic nature will win you over, over and over again through his images and prose. This art book is ideal for aspiring artists; fans of street art, visionary, and psychedelic art; and collectors.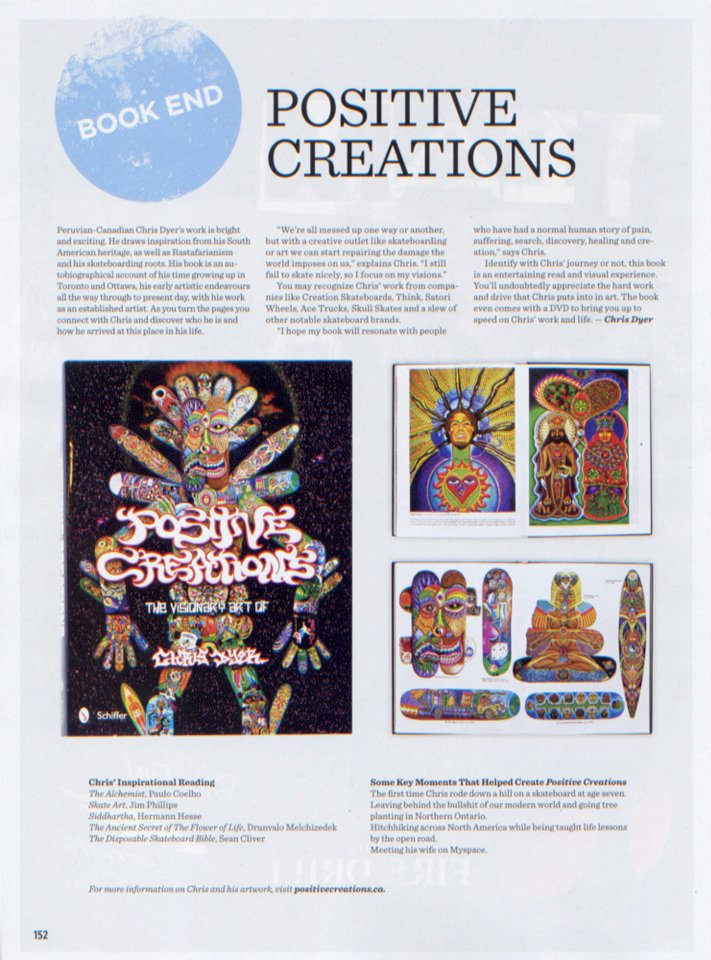 April 10, 2012: "I got a full page review of my book in the new issue of SBC Skateboard Magazine. Stoked on some solid press to spread the word about it."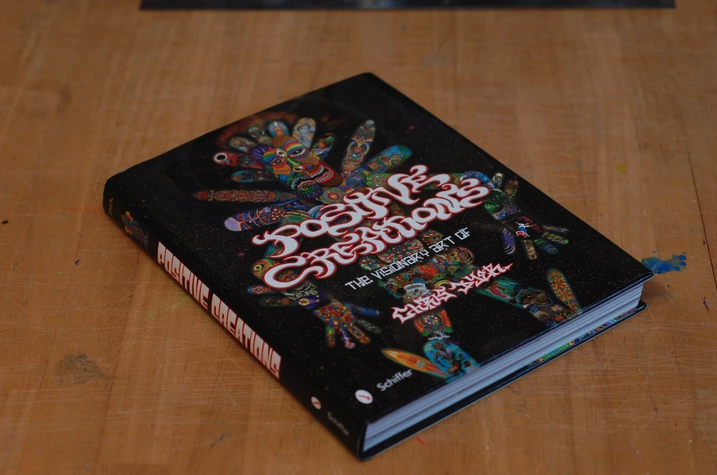 Link: https://www.positivecreations.net/collections/books/products/positive-creations-hardback-book?variant=1952817578028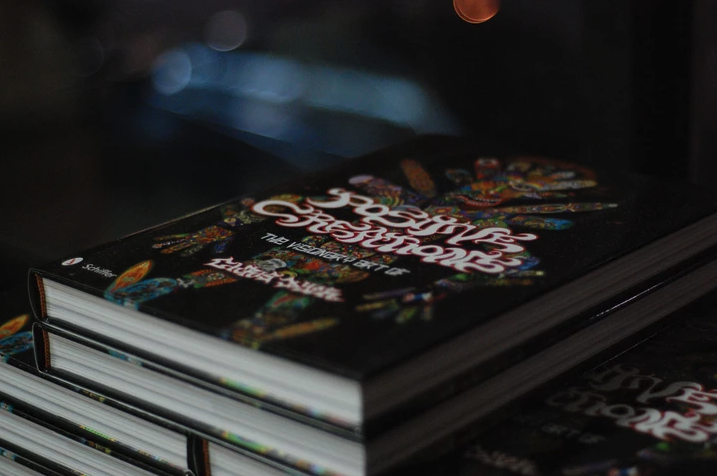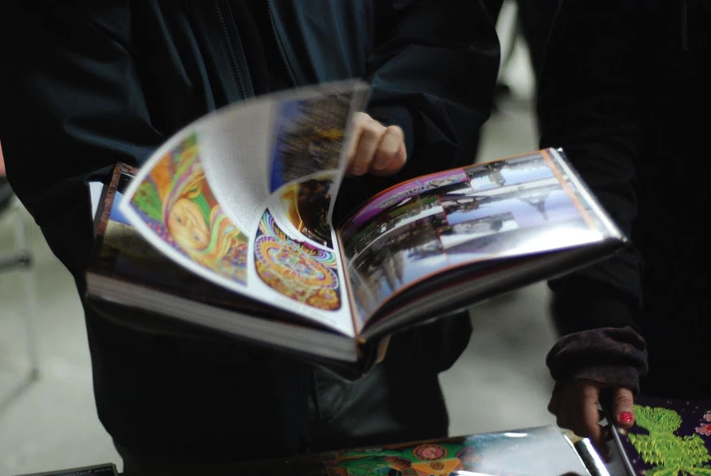 ---
Chris Dyer's Kick-Ass Coloring Book for Rad 'Adults' and Cool 'Kids' (2016)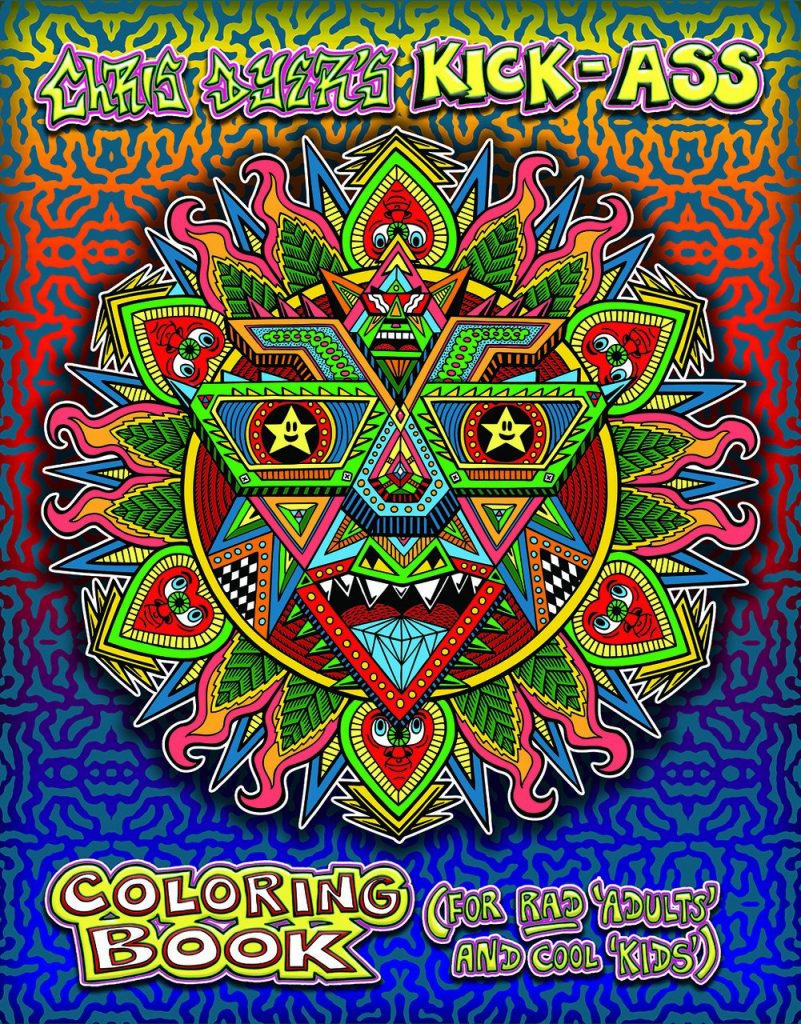 This fun coloring book is a compilation of drawings by artist Chris Dyer. Most of these graphics were produced for the skateboard industry, clothing designs, event posters and beyond. He hopes that it serves as a gateway to good times, as you make these pieces your own. Enjoy!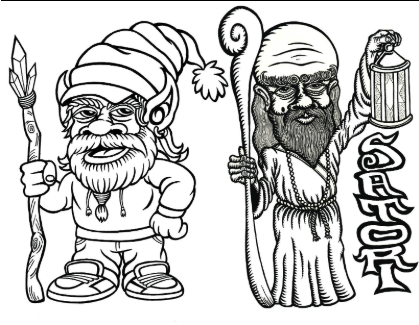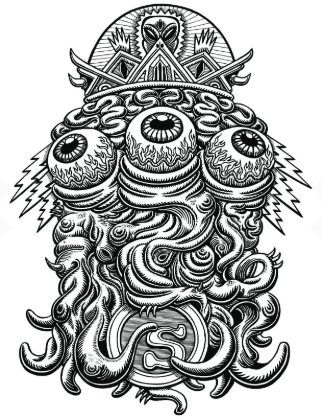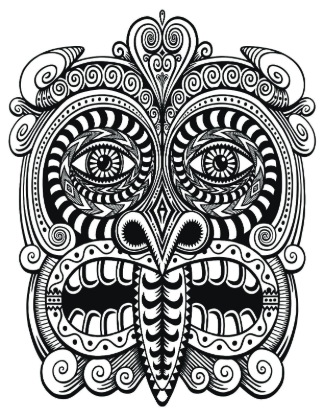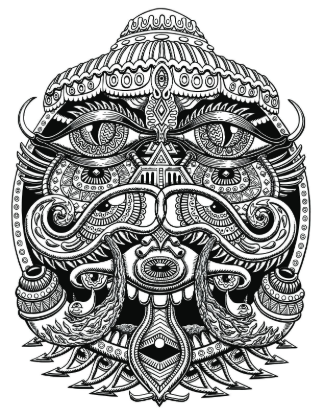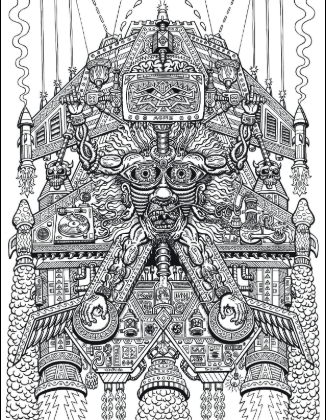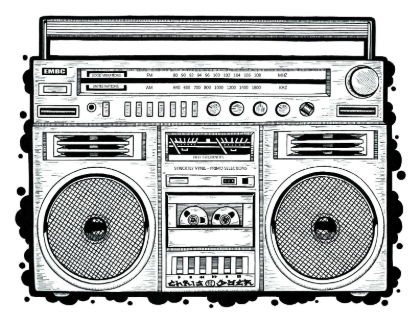 Link: https://www.positivecreations.net/collections/books/products/chris-dyers-kick-ass-coloring-book-for-rad-adults-and-cool-kids