Healing Visions Retreat in India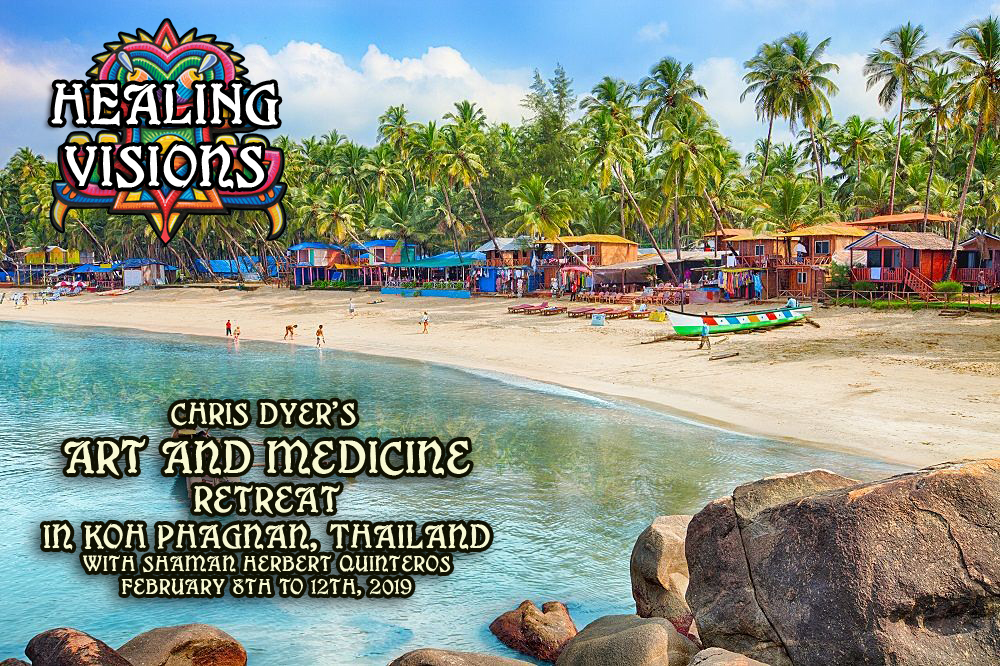 Welcome to Chris Dyer's "Helaing Visions" Retreat, which combines art workshops with sacred medicines from Peru. This is the first time we offer it in India, and it should be a very special event! Come and join us!Location: Beach side Location in Goa, India (to be announced)
Dates: February 8th to 13th
Art Workshop: Painting classes with Canadian/Peruvian Professional Artist Chris Dyer. Includes several speeches on technique, lifestyle and the business of art. Spray painting mural demonstration.
Medicine: 3 Amazonian Medicine ceremonies with Peruvian Shaman Herbert Quinteros.
Price: Full Package (art classes and 3 ceremonies) 1200$
Art classes plus 2 ceremonies 1000$
Only Art Classes 400$
Only Ceremonies (x3) 800$
Sign Up: Please contact Ainhoa Neith at ainho.neith@gmail.com
Whatssapp/phone:  +393891548716
Deposit to save your spot is 300$
What to Bring: Sketch book, drawing materials (pencils, sharpener, eraser, permanent markers), paints (preferably acrylics), brushes, or your preferred art materials.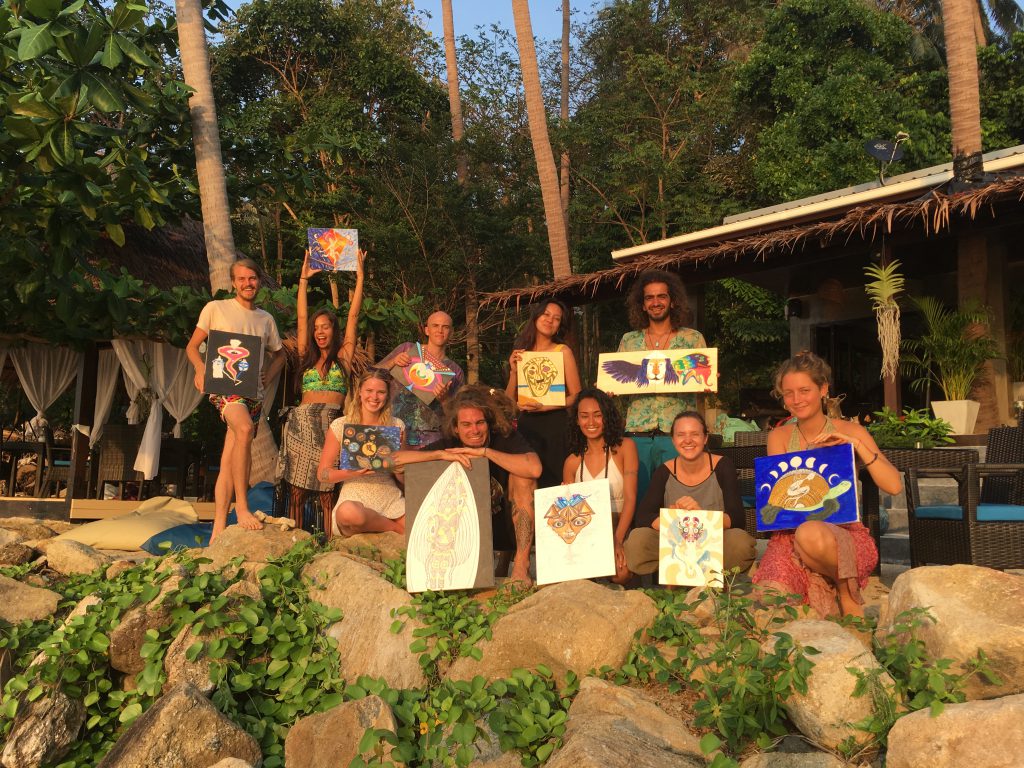 Schedule:
Day 1 (February 8th)
-9am- Opening Ceremony
-10am- First Speech by Chris Dyer
-1pm- Lunch
-2pm- Drawing and painting time.
One on one conversation with Chris about Art n life goals.
-8pm- First Medicine Ceremony
Day 2 (February 9th)
-9am- Sharing Circle
-10am- Speech "How to become a better Artist" with Chris Dyer
12am- Art time
1pm- Lunch
-2pm- Painting afternoon
Day 3 (February 10th)
-9am- Chi Gung stretching
-10am- "The Business of Art" with Chris Dyer
-12am- Art time
-1pm- Lunch
-2pm- Painting afternoon
-8pm- 2nd Medicine Ceremony

Day 4 (February 11th)
-9am- Sharing Circle
-10am- painting morning
-1pm- Lunch
-2pm- Speech "Visionary Graffiti" by Chris Dyer
-3pm- Spray painting mural demonstration
-4pm- Painting afternoon
Day 5 (February 12th)
-9am- Yoga with Acacia Jade
-10am- Painting Morning
-1pm- Lunch
-2pm- Painting afternoon
-6pm- Class photos and giving of Graduation Certificates
-8pm- 3rd Medicine Ceremony
Day 6 (February 13th)
-9am- Sharing circle and Closing Ceremony
-11am- departures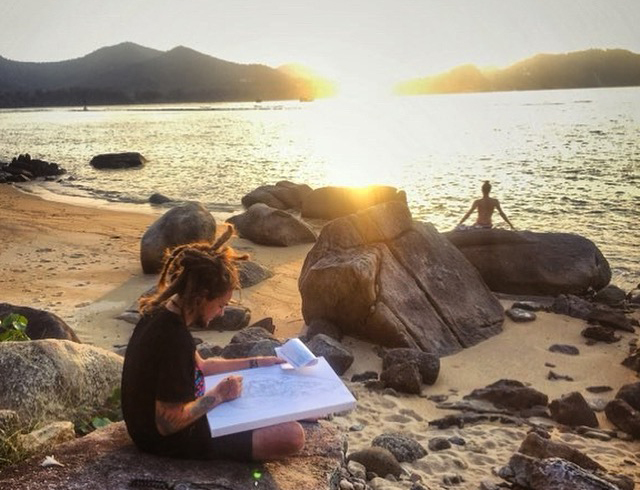 About Chris Dyer :
Chris grew up in Lima, Peru and is now based in Montreal, Canada. He lives off his art and the variety of creative services he provides from paintings, to murals, workshops, graphics, etc. He spends a lot of his time travelling the world spreading his art and brand and is well respected in different art movements as Visionary, street and skate art. He's exhibited his work in galleries and museums worldwide and has 3 published books. He's a nice guy that will be a good friend, teacher and student during the retreat.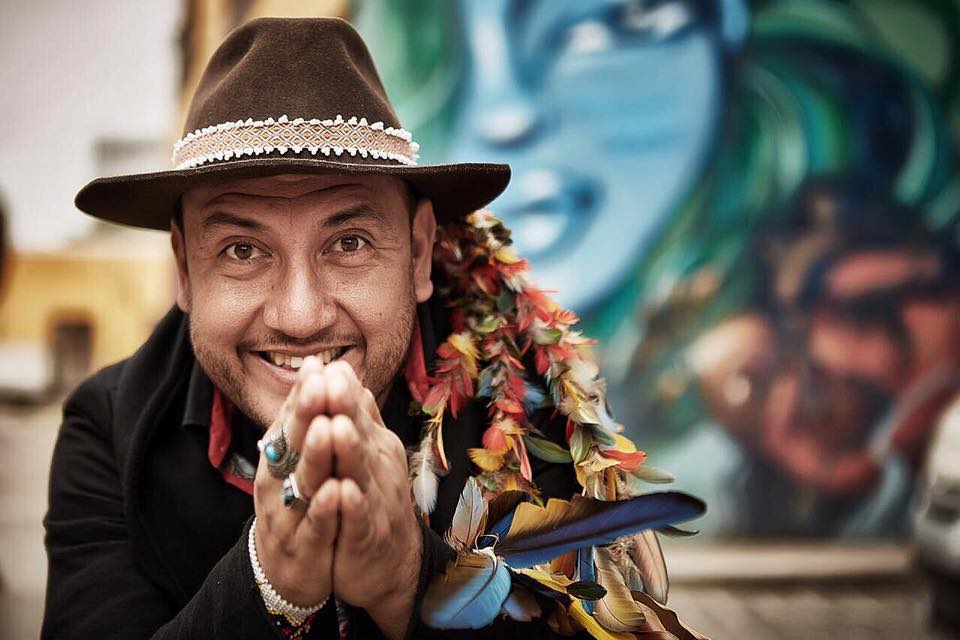 About Herbert Quinteros (Shaman/Healer):
was born in the city of Tarapoto, Perú. He started his path and his vocation as a healer 15 years ago. He's been studying about the teacher plants with Amazonian masters of Shipibo, Cocama, Asháninca as well as Quechua Mestizo ethnies. His proper family has worked with the knowledge of the Amazonian medicines and through his travels he has enrichened and developed his own form of work based on the traditional rituals. Herbert uses the Andean flute called "quena", the panflute (zamponia) made of feathers of the condor, the Andean guitar "charango", the guitar and drums to acompany his healing work.